hi guys, i am really looking forward to getting some color on this soon.
am pretty much finished with the exterior and will now start integrating hardware, finding its places etc.. making some parts for the interior.
then its breakdown time.
anyway.
i made a little hanging sign like from old weathered wood for the monitor front.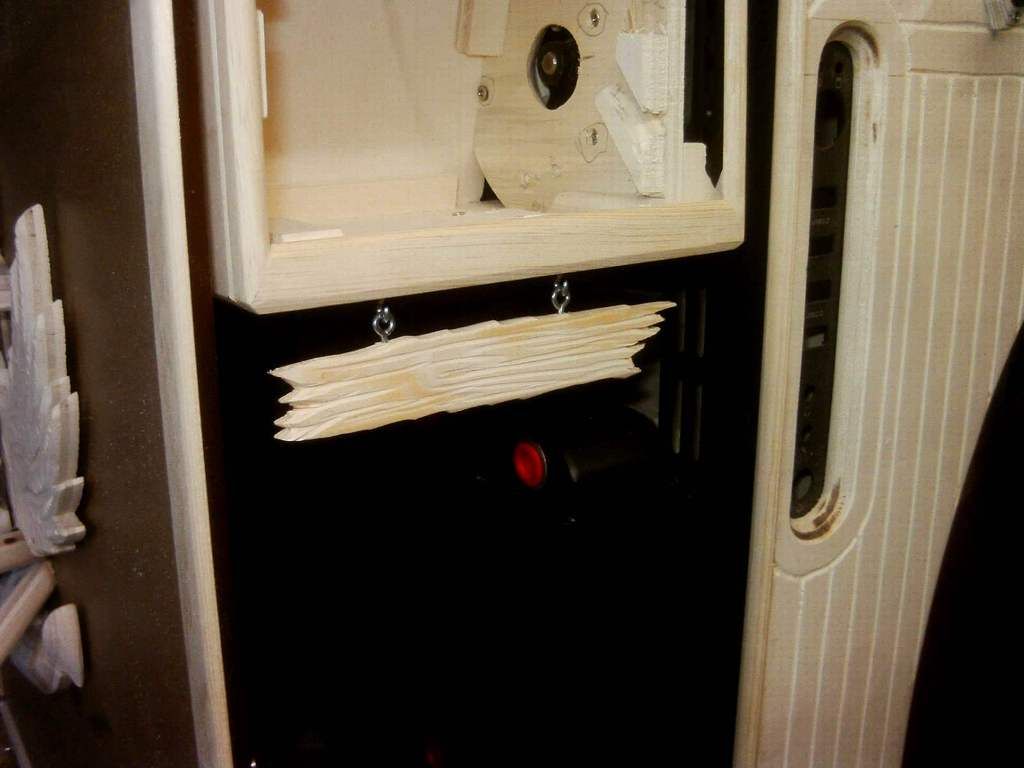 apart from that i started the last fittings, here in wood, later iron of course.
i made the drawer which will contain the keyboard in the base
with a iron ball snap in fitting and handle to keep it in