My first attempt at hard tubing in the X71, I tried to fit a EK-CoolStream CE 280 double at the top and a EK-CoolStream CE 420 Triple at the front but couldn't get the top one in because of clearance.
Tubing is not the best and no where near straight, I'm thinking of redoing that centre tube coming from the out port of the CPU block back to the res. And it being my first hard tubing go, I wasted quite a bit of tube. My advice is plan and measure your tube routs carefully first before turning the heat gun on.
I'm a little disappointed in this case, however I'm going to try and make the best of it.
Just finished leak testing/flushing last night, will post some more pics/videos of final fill and bleed later tonight.
Thanks for looking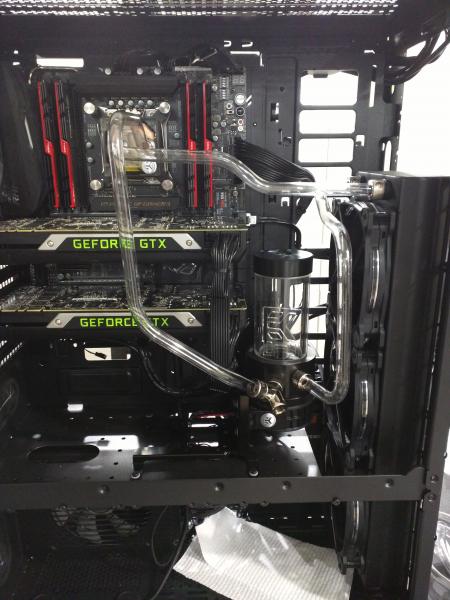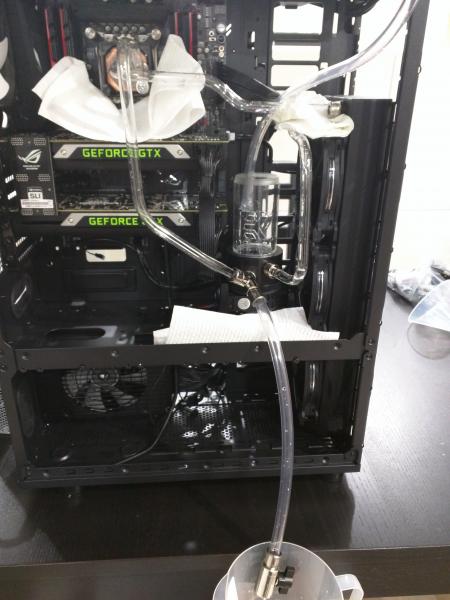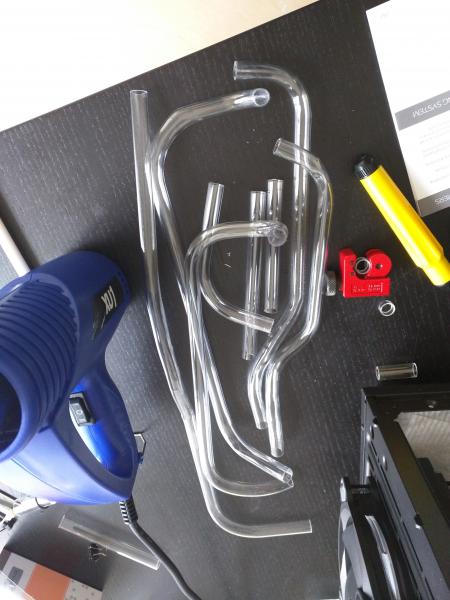 ***UPDATE***
Added a 320 CoolStream and the Titans to the loop re did all the hardline bar one, got away with shortening it...
More Pics: