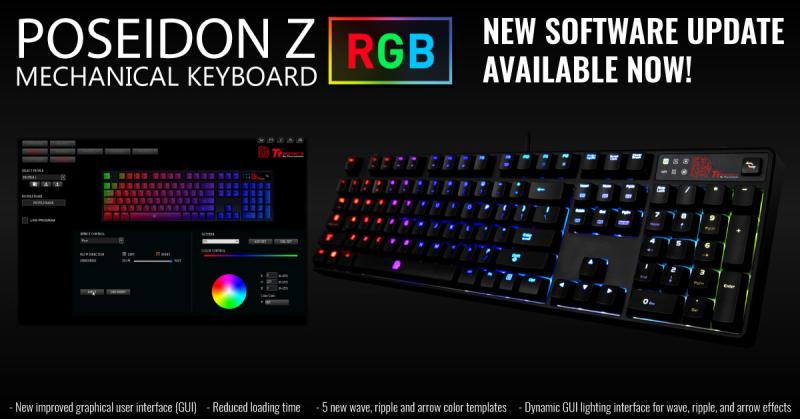 GOOD NEWS! We've updated our POSEIDON Z RGB software with some new and stunning features. Best yet, it is available for download from our product page now - http://ppt.cc/dRgGR
Improved features include:
- New improved graphical user interface (GUI)
- Reduced loading time
- 5 new wave, ripple and arrow color templates
- Dynamic GUI lighting interface for wave, ripple, and arrow effects
Installation steps:
1. Unplug your keyboard
2. Remove the old software
3. Uninstall old driver using the Control Panel -- Programs -- Tt eSPORTS POSEIDON Z RGB
4. Go to directory C:\Program Files (x86)\TteSPORTS and remove all files 4. Restart your computer
5. Plug in the Keyboard 6. Install new software Note: - Please remember to update your hardware firmware before updating with the new software.
For direct firmware download: https://www.dropbox....wChack.rar?dl=0