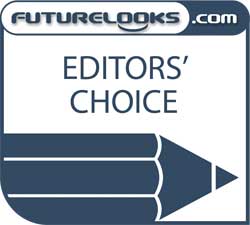 September 26, 2014 - by Eric Garay
If you've been following the CPU world's climb over the 4 GHz mountain, then you're probably well aware of the challenges of cooling off that achievement. Thermaltake heard the screams of those cooling fans and has risen to the challenge, unveiling several new products at COMPUTEX 2014, to take on that challenge. Today, we get a chance to test their latest all in one solution called the Water 3.0 Ultimate, which is based on a 360mm radiator design, with triple 120mm fans. It promises to "exceed user expectations…with superior CPU protection.†But does it have the ability to cool without raising a raucous, or is it all just wind? Let's find out!
Final Thoughts
During any desktop project, the Thermaltake Water 3.0 Ultimate was pleasantly quiet and kept the hottest Intel Core i7-5960X 8-core processor surprisingly cool. The only time it was detectable was at first boot or when dealing with an overclocked processor. However, as is the case with any overclocked processor, fan noise is par for the course. The noise was unoffensive within the Thermaltake T81 Urban with doors open, and nearly inaudible when they were closed at all times. The bottom line here is that the Water 3.0 Ultimate will do an excellent job keeping today's hottest multicore processors cool and quiet.
One observation noted during installation is that the tubing isn't quite long enough to allow the radiator to be mounted in the front of a case. Only few shorter mid-towers will allow front installation so users will need to make sure the enclosure they choose supports a triple 120 (360mm) radiator.
As of this article, the Thermaltake Water 3.0 Ultimate will cost you only $139 US, and currently has no rival. Considering that the Water 3.0 Extreme 240mm system costs $100 US/CA, the extra cost is well worth it to keep your processor cool and extremely quiet. Assuming that you have a case that will accommodate it.
In the end, the Thermaltake Water 3.0 Ultimate earns its name through its performance, its price, and easy installation in most cases that support a 360mm radiator. And it might very well be the last all in one liquid cooling system you will ever buy, with a 3-year warranty on top. With that combination of pluses, it certainly earns a very rare Editors' Choice from Futurelooks!
Pros
Very affordable for an enthusiast level liquid cooler

Very good liquid cooling performance

Very quiet at stock PWM operation

Easy to set up

PWM fans perfect for full control

3 Year Warranty

Cons
Not compatible with all cases

Short tubing might not allow front mount in some cases

Overall Rating: 9.0 / 10.0
Read more at: http://www.futurelooks.com/thermaltake-water-3-0-ultimate-liquid-cooling-system-review/3/