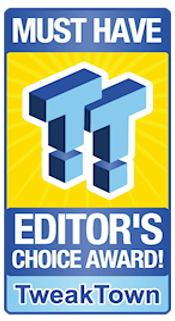 September 9, 2014 - by Zac O'Vadka
I've said it before and I will say it again, digital power supplies are where the industry is headed. Those that have chosen to adopt and create the technology first are way ahead of the curve right now and in a few years, this is what others will be playing catch up on. Right now, the only two companies that have digitally controlled and monitored consumer units on the market are Corsair and Thermaltake. Both are working feverishly to stay ahead of the curve and the unit that we have today is another effort at doing just that.
The Toughpower DPS G series from Thermaltake is their second iteration of digital power supplies. The first was only available in a select few wattages, but the new series covers a much broader range of outputs, and as such, it should appeal to quite a few more who are interested in a digital unit. Thermaltake is offering the Toughpower DPS G in wattages ranging from 450W all the way up to 1050W. If that doesn't cover most of the PC market, I don't know what does.
For those wondering what the differences are over the DPS G series compared to the DPS series, it is relatively simple. Thermaltake has changed manufacturers between the two. The original units were manufactured by Sirtec and the new ones are made by CWT. In our experience, we have seen better overall quality from CWT-made units. This is apparent in many ways, ranging from components used to how well everything is soldered together. Let's start by taking a look at the specifications to see what all the 1050W DPS G has to offer.
This is the fifth or so digital unit that we have taken a look at thus far and the second unit that we've seen from Thermaltake. Being that we are still in the infancy stages of digital power supplies, I think it is safe to say that everyone wins with these units. Every digitally controlled unit that we have had thus far has performed on what was previously thought as a near flawless level of operation.
The Toughpower DPS G 1050W is no exception to this, doing what few have ever achieved and that is maintaining voltage regulation across the board within 1% of ATX specifications. Thermaltake does this while also maintaining excellent noise suppression and decent efficiency. The efficiency is also rather high on this unit as it stays solidly between the lines of 80 PLUS Gold and Platinum.
While we may not be able to say that the performance from the DPS G 1050W is unparalleled or that it is what the industry standard should be, we can say that the Thermaltake DPS G 1050W is probably the best unit on the market in terms of performance and value. The Thermaltake DPS G 1050W combines the best of both world's and this is truly what is the crème de la crème for consumers; excellent performance with exceptional value.
Read more at: http://www.tweaktown.com/reviews/6657/thermaltake-toughpower-dps-g-1050w-80-plus-gold-power-supply-review/index4.html