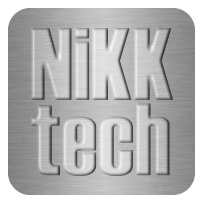 NikkTech recently reviewed our newly released VERTO headset, and gave it their highly recommended award.
The VERTO headset offers strong styling paired with comfort. The dual-headband design is auto adjusting to get the right sizing for anyone who wears it, and protein leather ear pads maintain comfort even over long hours of use. The bold geometric design is strong enough for gaming yet sophisticated enough for in-office use. The sound is amazing, but you can take the reviewer's words for that.
Here's some of the Pro's and Con's they mentioned.
PROS

- Build Quality

- Crisp & Accurate Mids & Highs

- Very Good Bass Levels

- Very Comfortable

- Flip-Down Omni-Directional Noise Cancelling Microphone

- Earcups with Swivel Function

- Removable Cables

- Carrying Bag (Quality/Size)

 

CONS

- Design (For Some)
Head on over to read the full review here: http://www.nikktech.com/main/articles/peripherals/headsets/4128-tt-esports-verto-gaming-headset-review