Forum Statistics

Member Statistics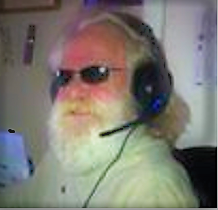 Content count

19

Joined

Last visited

Days Won

1
About Ragn0r
Rank

Just Getting Started


Birthday

06/01/1942
Ragn0r replied to ThermalMike's topic in Case Fan

I suspect that each controller needs power.

Ragn0r replied to ThermalMike's topic in Case Fan

Ragn0r replied to ThermalMike's topic in Case Fan

When my system first comes on I get this Warning. I click OK on the Warning and the image goes away. What does it mean? How do I interpret at the top of my display there is a blue button #1 a red button #2 and a red button #3? Also I do not see fan numbers in my software like what is shown in your image of the software..

Ragn0r replied to ThermalMike's topic in Case Fan

Thank you for the help with my Riing Plus 14 issue. I received 3 new controllers today installed them and the software is working.

ThermalMike

reacted to a post in a topic:

Pacific PR22-D5

I was able to unscrew the res using both hands and a strong grip. Had to go over to my brothers modern Collision Repair shop and one of the techs had a neat tool (oil filter wrench) that made it easy to remove the top cap without any maring.

I need larger hands and broader shoulders eh!

What tools do I need to loosen the cap or res?

Is it possible to rotate the top of the reservoir so the ports can be better aligned? Being persnickety I would like to rotate the top so Thermaltake script is in line with the front of the Tower 900 case it is in. In the attached image I would like to rotate the top about 30 degrees counterclockwise.

Ragn0r replied to ThermalMike's topic in Case Fan

Mike here is the image you asked for.

Ragn0r replied to ThermalMike's topic in Case Fan

Two Riing 14 Plus 5 fan packs and one Riing 14 plus 3 pack (13 fans) Installed the Riing Plus RGB Tt Premium Edition_Setup_1.1.5_x86.exe on my ROG Zenith Extreme motherboard running the Threadripper 1950x When I launch the program I see it in the Task Manager but nothing appears on screen. What am I missing?

ThermalMike

reacted to a post in a topic:

ROG Zenith Extreme Leak Test

ROG Zenith Extreme X399 motherboard Threadripper 1950x and 8x Ballistix Elite (64gb Ram)Thermaltake Pacific M Pro G1/4 PETG 12mm fittings.1x XSPC Water Blocks for CPU and 2x XSPC Water Blocks for RAM 2x Pacific PR22-D5 Pumps (after most of the air is purged these pumps can only be heard by putting a long screwdriver blade between the base of the pumpand my ear) 2x Pacific RL560 Radiators 13 Riing Plus 14 Radiator Fan Premium Edition I am pleased with the noise level of this rig.

Ragn0r replied to Nukeroot's topic in Case Fan

I have two of the RL560 Rads with the Riing 14 Plus TT Premium Edition 5 pack and mounted four fans on the radiators without issue. Used the 5th fan from each pack as case fans.

Ragn0r replied to ThermalMike's topic in Case Fan

Mike: Please consider on the box for the Riing fans how many pins the fans connect with because the Rinng 14 RGB fans have a different pinout and software than the Riing 14 Plus fans. I found this out because I ordered the Riing 14 3 Pack to replace the Tower 900 case fans two for the rear panel and one for the Hard Disk Drive case. Now bear in mind that I had previously purchased two Riing 14 Plus 5 packs for my RL560 radiators (fan connectors with 9 pin connectors.) I did not notice the difference in pinout of the Riing 14 3 pack fans until after I had mounted the fans and was hooking them to the controller. I know, I know I should've paid closer attention but had the box the fans came in would have told the pinout difference between the Riing 14 and the Riing 14 Plus fans it would have been less likely that I would have made the mistake. Respectfully Gregory Williams (Building a TOWER 900 to the near max) I slacked off a bit In choosing Ballistix Elite ram and the Samsung NVMe SSD 960 EVO M.2 1TB rather than the PRO.

Mike thank you for the feedback. I have not assembled my loops yet and am wondering about how the loops should run. I have a Threadripper 1950x (Raystorm Neo Waterblock) 64 GB Ballistix Elite Ram (Raystorm Waterblocks) and the Aorus GTX1080 Ti Waterforce WB. The RAM Waterblocks are mainly for aesthetics. As a first time Custom Liquid Cooling installer I'm thinking CPU on one loop and RAM /GPU on the other loop. I have Pacific RL 560 radiators with Riing 14 Plus fans for each loop. I am waiting on fittings so I can start configuring the loops. Your opinion will be appreciated.

I ordered some distilled water to give it a whirl in this virgin separate custom loop build. (loop 1 for Threadripper 1950x, loop 2 for GIGABYTE AORUS Xtreme https://www.edgegear.top/case-of-6-1gallon-distilled-deionized-reagent-water-astm-type-iii-p-17995.html I don't have enough confidence in Walmarts distilled water; so thought I would give this a go.