Forum Statistics

Member Statistics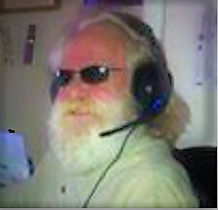 Posts

34

Joined

Last visited

Days Won

1
Recent Profile Visitors
The recent visitors block is disabled and is not being shown to other users.
Ragn0r's Achievements

Just Getting Started (2/10)
2
Reputation
Why oh why do they ship controllers with those old crummy Molex power connectors rather than SATA type power connectors?

TTRGBPlus auto update from version 1.3.5 to 1.3.6 today and now have the W6 Plus choice and it shows in its own window 28.C . But still shows TEMP of 0C/32F

The $premium$price$ for the W6 should warrant a reflection in the software.

Replaced my RAYSTORM NEO with the Pacific W6 Water Block and am more than pleased with the replacement except; I'm curious as to why the TTRGB Plus Version 1.3.4 does not have a W6 choice but does have a W4 choice that does allow RGB 'Light Mode' choices; also why the TEMP reads 0C/32F?

Maybe someone got their wish when not wanting TT software to be messing with their fan speeds via using the 'Temp' light mode.

Tower 900: TT RGB Plus: I have four controllers running 13 fans and would like profile for all controllers rather than one controller with five profiles. When I get ready to play such games as Battlefield I need one profile for all controllers. How about profile activation linked to different applications (*.exe) like Logitech gaming does with their gamepad profiles. Why does the TEMP show 0/32 F V1.33, F202 while AI Suite III Dual Intelligent Processors 5 screen show CPU 98 F?

The final solution was replacement controllers along with version 127.F203 The controllers for the RIING 14 Plus fans were not compatible with the ROG Zenith Extreme mobo. The replacement controllers have fan slots embossed on the top side of the fan positions and the power connector has circutry integrated into the cable

When an excuse for being human is found I will accept your apology. Possibly I'm not in the programmers environment when this software was developed. Art least I am able to control the fans from their individual controllers. T least I'm able to change the colors and fan speed.

Here is what I'm experiencing with the controllers not showing fans differently for each controller. If I set controller 1 to show fans 1 thru 5 all four controllers show the same fans 1 thru 5. Now if I go to any other controller and bring forward fan 5 all the other controllers follow. I would think that each controller should show fans individually. Incidentally the driver version that I recently downloaded was the ticket to at least get the software to behave as it is supposed to.

Pump is just over a year old. Looked on the RMA (Return Material Authorization) form and could not find the Pacific PR=D5 in their drop down list for Liquid Cooling. Can the unit be taken apart so as to see the problem with the pump. Or can the pump be bought desperately?

Apologies for the delayed response. Here is some good news tough. Just installed a brand new Riing 14 Plus 5 fan pack I ordered from Amazon. The controller was very new in that the power cable was not attached and the fan ports are embossed with number 1 through 5. The are working with the software (version 1.2.0.F2.03) as expected. I have a RMA for the three older controllers and hopefully they will be like these new controllers. ROG Zenith Extreme with Threadriper 1950X. Fan 1 & 2 are displayed behind fans 3,4,5. To bring fans 1&2 forward just click on the gray area in the back.

Happy to report that I just got a new 5 fan pack and the controller is different in that the power feed cable is sleeved and has some sort of interface inside the sleeve close to the power plug that plugs into the controller also the controller has the fan port numbers embossed. I think Thermaltake has finally got this hardware compatible with the ROG Zenith Extreme with the Threadripper 1950x. Now I am waiting on replacements for three controllers that are not compatible.

I have x1 RIING 14 Plus 3fan pack and x2 5fan packs and on a new install i get The feature you are trying to use is on a CD_ROM or other removable disk that is not available. Where do I get the file I need for this install?

I have two individual loops one for the Threadripper1950x and one for the momory and the GTX 1080Ti GPU. The reservoir for the memory/gpu loop continually drops level and I can find no evidence of a leak in that loop. Is there a trick to find out if this is due to evaporation/micro leak that is not visible?