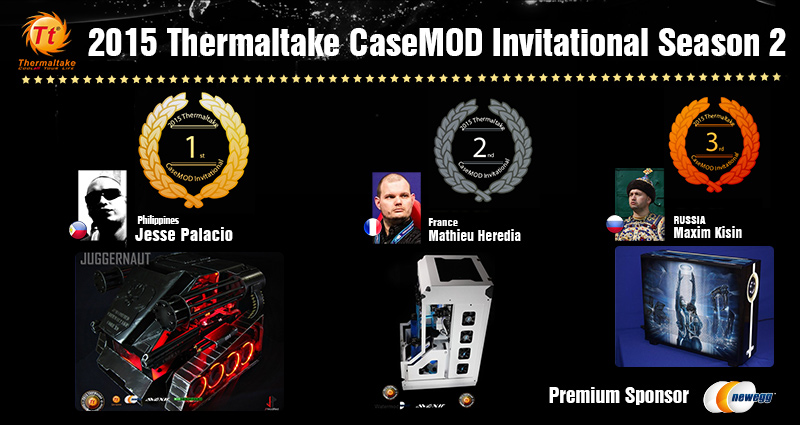 It was a great CaseMOD Season 2! First of all, we would like to thank our Premium Sponsor Newegg, and our sponsors ASUS and AVEXIR for making this season possible.
We would also like to give a shutout to every modder that participated in this event, you all did a fantastic job.
It was a tough season every modder did an exceptional job but unfortunately only 3 modders can come on top.
So without further adieu we are pleased to announce that the Season 2 winners are: